Armed police officers swooped on two cars in Duke Street in the early hours of Saturday morning.
The armed officers were called in following a call from a member of the public at around 1.30am.
One eyewitness, who didn't want to be named, said "I was on my way home after a night out and spotted all the police activity.
"I had no idea what was going on but I could see the officers were all armed with guns.
"They also had a police dog there that was barking.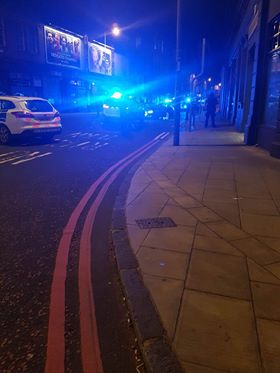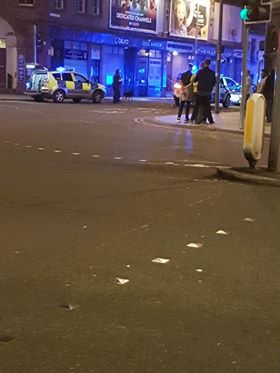 "Other police cars closed the street off and there were four police jeeps surrounding the cars.
"I could see people getting taken away in handcuffs.
"The police at the cordon just told me there was nothing to worry about."
A Police Scotland spokesperson said: "Following information being received from a member of the public, firearms officers were deployed to the Duke Street area of Edinburgh during the early hours of Saturday 22 July.
"Two vehicles were searched, no firearms were discharged and enquiries are ongoing.
"Five people were detained and three men aged 32, 31 and 29 have been charged in connection with a breach of the peace at a property in Albert Street.
"The three are expected to appear at Edinburgh Sheriff Court on Monday 24 July."
Pictures and videos supplied.