A 54-year-old man has been sentenced to 6 months 15 days imprisonment after being convicted of money laundering.
Vilnis Cakuls, who lived in Whitburn, allowed £10,000 of fraudulently obtained funds to be paid into his bank account before dispersing the majority of funds onto an organised crime group.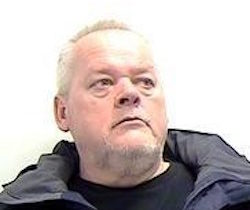 A 65 year old male was cold called and persuaded that due to fraud on his bank account he required to transfer the sum of money into a 'safe account'.
Cakuls then went to various travel exchanges in Livingston and withdrew the money in the form of Euros.
Cakuls pled guilty on Tuesday 17 May and was sentenced at Livingston Sheriff Court on Friday 17 June.
Detective Constable Barry Mercer, based at Fettes, said: "This type of fraud is called vishing, where criminals persuade victims to hand over personal details or money, over the phone.
"They are very good at pretending to be professionals from your bank, and making you feel as if you can trust them.
"If someone calls you asking to transfer money into another account, no matter who it is, don't do it.
"A bank should never cold call and ask you to transfer money into a 'safe account' because of suspected fraud on your account."