A motorcyclist has been rushed to hospital following a collision in North Edinburgh earlier tonight.
The motorcyclist was involved in a collision with a car on Ferry Road Drive just after 5pm.
Emergency services raced to the scene and a specialist trauma team from the Edinburgh Royal Infirmary also attended.
The driver of the car has also been taken to hospital.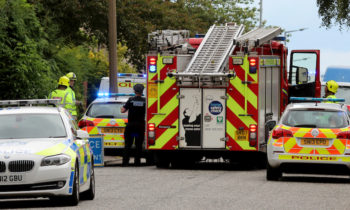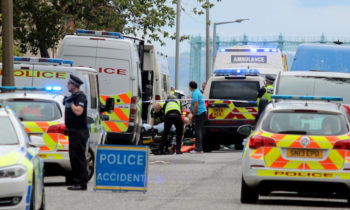 One local told how there was a "loud revving noise followed by a loud bang".
The unnamed local said "I was just sat at home when I heard a loud revving noise from an engine.
"I just assumed it was one of the several motorbikes that speed up and down this street every single day.
"Then there was a loud noise, like a bang.
"I looked out the window and seen a shocking scene.
"The bike was in bits, the wheels were lying down the street and there was a guy lying in a pool of blood.
"I went out to see if there was anything I could do but the police had already arrived.
"It was horrible.
"There are too many motorbikes speeding up and down these streets, it was only a matter of time until there was an accident."
The road remains closed and a collision investigation is underway.
One ambulance left under a police escort shortly before 6pm.
A spokesperson for the Scottish Ambulance Service said "We received an emergency call just after 5pm reporting a road traffic accident.
"We sent two ambulances, a duty officer and the Medic One team from the Edinburgh Royal Infirmary.
"One male in his twenties has been taken to hospital with serious injuries.
"Another male has also been taken to hospital in a stable condition."
A Police Scotland spokesman said: "Police in Edinburgh responded to a road collision involving a motorcycle and a Nissan Quasquai car in Ferry Road Drive.
"The incident happened around 5.05pm on Thursday 30th June and resulted in the 32-year-old male rider sustaining significant head injuries.
"He has been taken to the Royal Infirmary of Edinburgh where he is in a serious condition.
"The 58-year-old driver of the Nissan was also taken to hospital for treatment to minor injuries.
"Inquiries into the full circumstances surrounding this collision are ongoing and anyone who can assist officers with their investigation is asked to contact police immediately."