Earlier this month volunteers from 11 McDonald's restaurants across the city teamed up with Scottish Canals and Keep Scotland Beautiful to spruce up the Union Canal in Edinburgh.
During the bank holiday, the team of 55 people walked from Calders Canal, through the Towpath, to the Wester Hailes area and back, picking up litter, messy weeds and debris, to clean up the popular walking paths.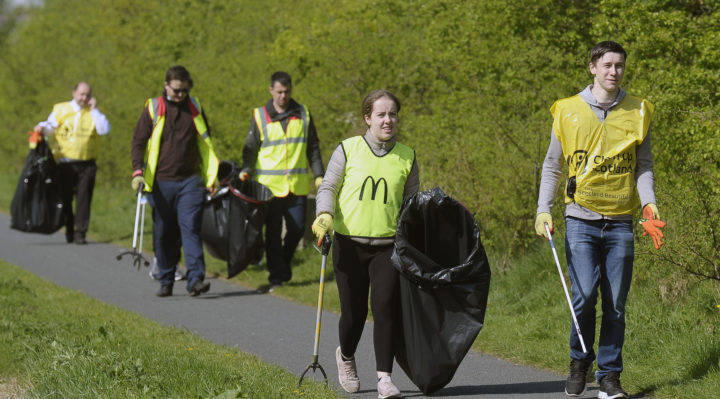 The enthusiasm across the community led to a strong turn out and 68 bags of rubbish being picked up across the clean-up.
For the past two months, local franchisees have been working with Keep Scotland Beautiful and Scottish Canals to organise this mass clean up.
Led by the McDonald's operators, 35 volunteers from the restaurants across Edinburgh took part, alongside volunteers from Scottish Canals and Keep Scotland Beautiful.
Local McDonald's franchisee Elliot Jardine, who owns operates the restaurants in Newbridge and Corstorphine said: "It's a key priority of McDonald's to ensure that the local area remains free of litter – especially in Edinburgh, as the summer is such a busy time! I was really proud to see so many people come together in this citywide effort and we're all looking forward to the next one already."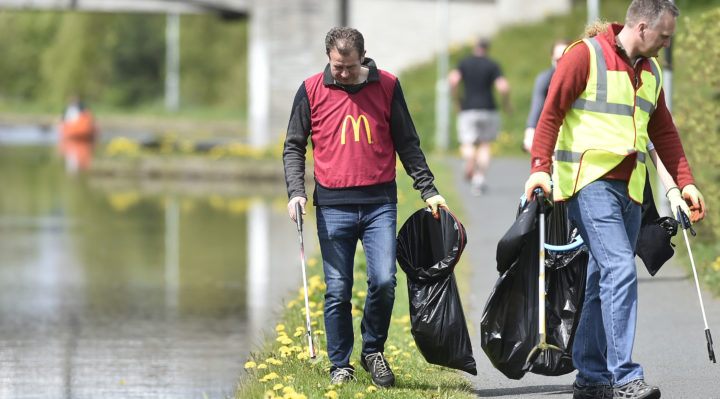 Keep Scotland Beautiful Operation Director Carole Noble said: "I am delighted that McDonald's has agreed to support our Clean Up Scotland's campaign with such a huge event."
John McGowan, Volunteer Coordinator for Scottish Canals said: "We've enjoyed working with McDonald's and Keep Scotland Beautiful on this event. Volunteering is making an impact to the maintenance on Scottish Canals and following this litter picking event on the Union Canal we will help protect the wildlife and have improved the look of the area."
McDonald's has supported Keep Scotland Beautiful's Clean Up Scotland litter campaign since 2007.