AS the eyes of the world descend on Russia for this year's World Cup, one Edinburgh hotel is ensuring guests get a flavour for the action thanks to a special new menu.
The Leonardo Royal Hotel Edinburgh Haymarket, is offering guests and locals from the capital, the ultimate venue to enjoy the matches thanks to its tasty menu and big screen.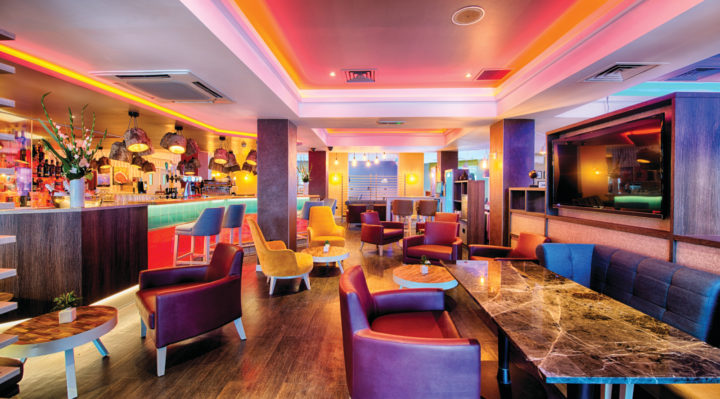 During the first week of the World Cup, the hotel, on the site of the former Premier Inn near the train station, is providing daily themed pizzas around the games.
While on the second week, fans will be able to enjoy themed burgers relating to the games they're watching.
As well as satisfying their appetites, guests will enjoy the best seats in the house thanks to the 78" projector screen in the hotel's stylish bar area.
Gillian Duthie, Cluster General Manager at the Leonardo Royal Hotel Edinburgh, said: "We know what a big deal the World Cup is and we want to make sure our guests and Edinburgh locals have a great place to enjoy the matches.
"The themes should help transport fans to the countries they're watching play on our projector screen.
"For example, a match between Spain and Mexico can be enjoyed by fans with chorizo pizza and a Mexican vegetable pizza.
"Our guests come from every corner of the world, so we know it's going to be a busy and fun-filled period."
Leonardo Hotels is one of the fastest-growing hotel chains in Europe and has opened more than 130 hotels across the continent since it launched in 2016.