A plane bound for Chicago had to make an emergency landing at Edinburgh airport earlier today.
The United Airlines aircraft had  around 140 people on board developed when it developed a fuel leak.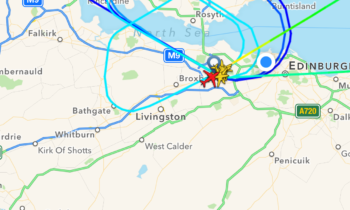 It spent around an hour circling over Fife to burn off fuel before making its landing.
A full scale emergency was declared and the fire service met the plane as it touched down.