TV presenter and journalist Lorraine Kelly yesterday received an honorary degree from Edinburgh Napier University.
Lorraine started her career as a local newspaper reporter in East Kilbride but progressed rapidly to national television, and has worked as a presenter on TV-am, GMTV, ITV Breakfast, Daybreak and Lorraine.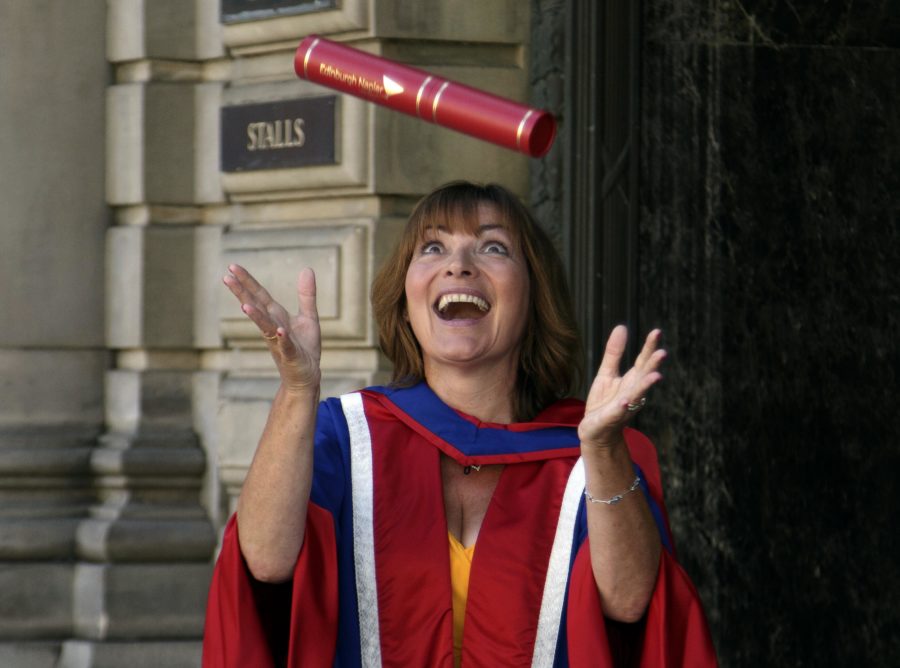 She has worked for a range of charities, including as a patron of Help for Heroes, an ambassador for Worldwide Cancer Research and a trustee of the STV Children's Appeal. Lorraine is also in demand as a newspaper columnist, and has even made acting appearances in sitcoms and soap operas.
She served as rector of the University of Dundee from 2004 to 2007, and in the 2012 New Year Honours was awarded an OBE for services to charity and the armed forces.
Lorraine trained as a journalist at the then Napier College and, two years ago, returned to the university to see her daughter Rosie Smith graduate with a BA (Hons) in journalism.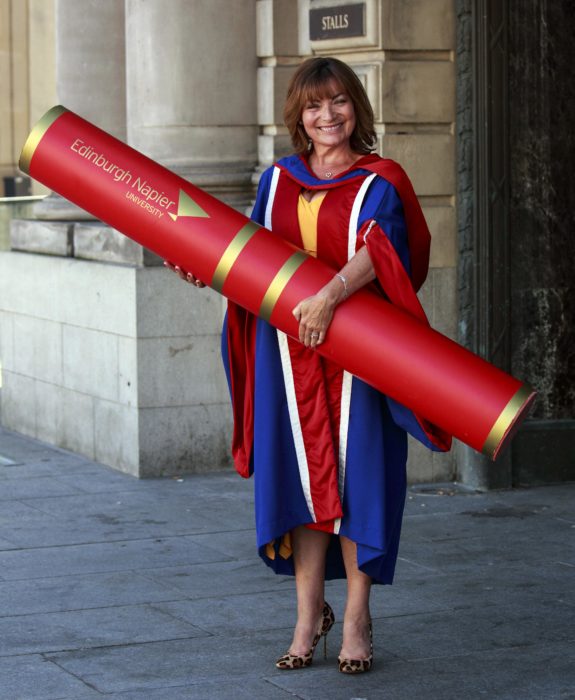 Today the TV presenter joined hundreds of Edinburgh Napier students at a ceremony in the Usher Hall to receive an Honorary Doctorate of Arts.
Lorraine said: "I'm so delighted to be given this honorary degree from Edinburgh Napier University, where it all began for me.
"It's also a real honour to be following in my daughter Rosie's footsteps. Her graduation two years ago was one of the proudest days of my life."
Professor Andrea Nolan, Principal and Vice-Chancellor of Edinburgh Napier University, said: "Lorraine has made her mark as one of the country's most popular broadcasters, and it is wonderful to see her joining our celebrations.
Her drive, talent and enthusiasm will serve to inspire our own students as they set out to make their own mark on the world."
Photos: Alan Simpson