Truckfest Scotland returns to the Royal Highland Centre this weekend and it will be bigger and better than last year.
Each year the event grows with more trucks and people attending the hugely popular event.
And this year brings more trucks, more celebrities and more entertainment.
Ice road truckers stars Lisa Kelly and Todd Dewey will be greeting fans all weekend and taking part in challenges in the main arena.
And the fabulous Monster Truck Swamp Thing will be making an appearance in the main arena with his stunts and car crushing always a popular attraction with the kids and the big kids too!
Are if you are a fan of action and love your bikes the stunt man will Jason Smyth Adrenaline Tour be at the show all weekend with live action and stunts also in the main arena, so plenty to do and see all weekend.
And this year we will be having a nail bar, where the ladies can come along and get their nails done by top Nail designer Sammy MacDonald (nee Grant) and her team.
The Truckfest Events is without doubt the largest truck event within the UK and has been pulling in truck enthusiasts and Industry key players for over 34 years.
Established 34 years ago and the benchmark event for the road haulage industry, Truckfest  Scotland returns this weekend, one of the favourite events of the Truckfest calendar it will as always bring the industry together in one place and provide the perfect showcase for hauliers to display the best examples from their fleets,
The logistics sector contributes £85 Billion to the UK economy and many of the major fleet operators and their drivers attend TruckFest, with over 150 fleet operators including some of UK's prime movers attending the 8 UK shows, it is the perfect venue for all those in the Trucking industry and TruckFest can provide access to this wide ranging and valuable profile of manufacturers, fleet operators and owner drivers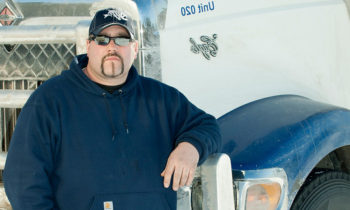 TruckFest is trusted by all the leading truck manufacturers and operators in the sector to provide an environment they can do business in.
TruckFest successfully mixes business and pleasure in one event with entertainment for the whole family throughout the weekend, main arena displays and stunt show are always a big attraction at Truckfest and the event is famous for the fabulous stars and personalities that attend from TV shows including Coronation Street, Emmerdale, Hollyoaks, 'Ice Road Truckers', Lizard Lick & 'Eddie Stobart Trucks and Trailers'.
Ticket prices are (advanced ticket costs)£13 for an adult and children's tickets (5-15) are only £5.00 and Family tickets are £31.00 (2 adults & 2 children)
Under 5's go free!
Tickets can be pre -booked by e- tickets online on www.truckfest.co.uk and simply bring your printed ticket with you to the showground's or alternatively download your ticket onto your smart phone and present your ticket at the gates to gain entry. Make sure you book your tickets today to receive the early bird price.
Parking is £5 and available on site with disabled parking allocated to customers with a blue sign so please ensure to display this when parking your car.
To book your tickets or to find out more log on to www.truckfest.co.uk