Scotland Rugby Legend, Doddie Weir, holds a bottle of outstanding peated single malt that will be auctioned next month.
The cask was broached by Doddie and 99 bottles subsequently filled to mark the 99 years since Annandale Distillery last produced Scotch Whisky.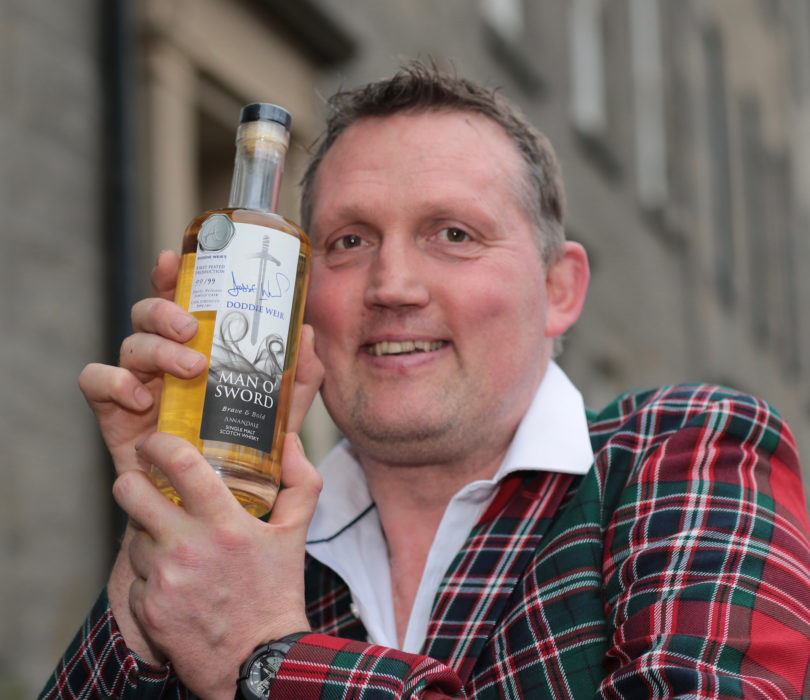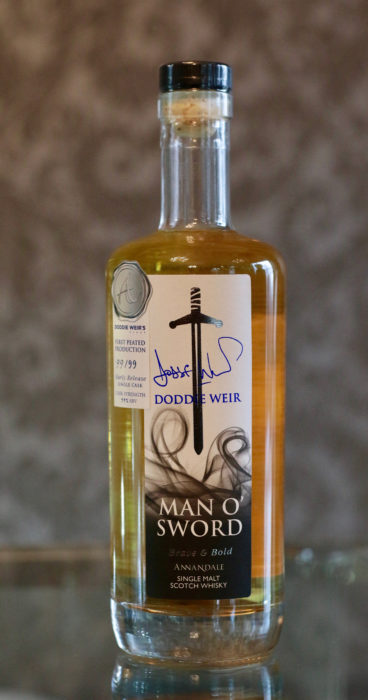 The signed bottle is expected to fetch between £1,500-2,500 at auction next month with all sale proceeds going to the  MyName'5Doddie Foundation.
Photos: Alan Simpson