Police officers are guarding an area outside the Sainsbury's on Shandwick Place.
There is extensive damage to the front of the building and what looks like a cash machine lying on the pavement.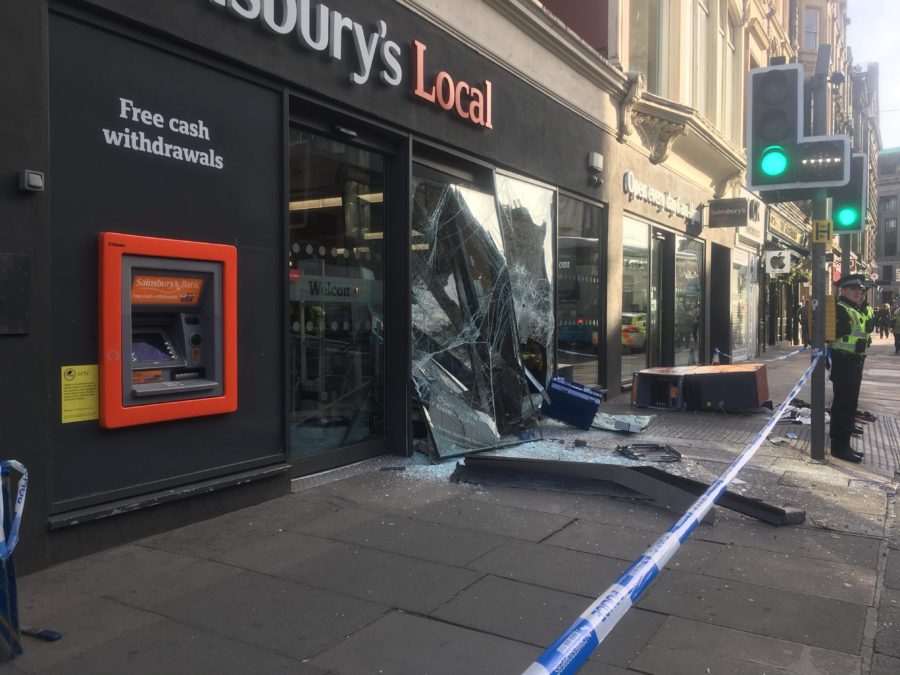 The road was closed during the night following the incident.
A statement from Police Scotland is expected this morning.
Photo: Mark Brown.