Police in Edinburgh are appealing for witnesses after a ten year old boy was struck and seriously injured by a motorcycle which failed to stop after the collision.
The crash happened about 6.35pm on Saturday at the pedestrian crossing to the east of Drylaw Police Station on Ferry Road.
The boy has been taken to Edinburgh Royal Hospital for Sick Children by ambulance with serious injuries.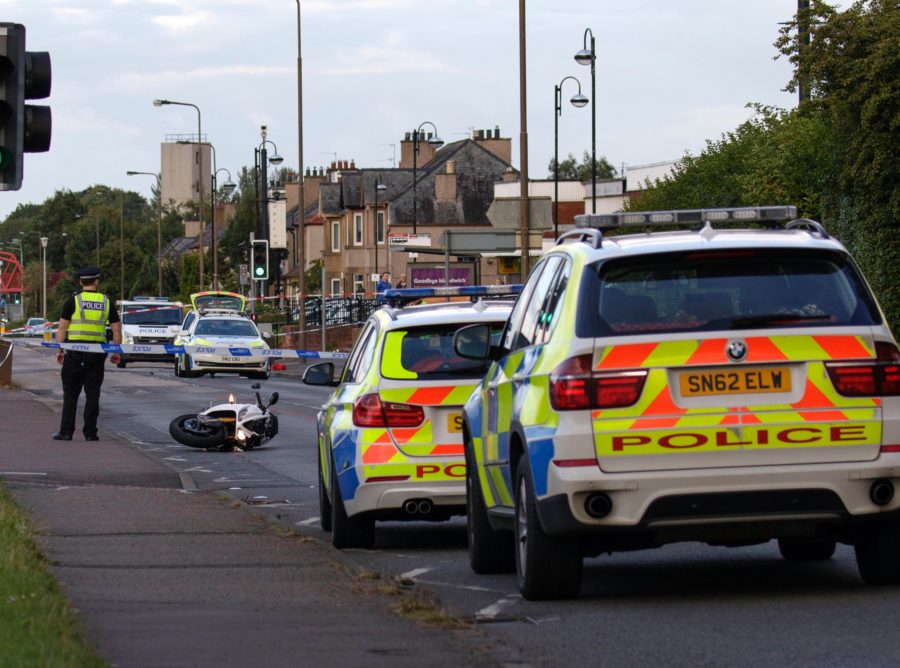 Information at this stage indicates that a number of motorcycles were seen in the immediate area driving in what can only be described as dangerous manner.
Anyone who may have witnessed this collision or who may have witnessed the dangerous driving of other motorcycles in the area this evening is asked to call police in Edinburgh on 101, quoting incident 3247 of 19 August.
Police are also appealing to anyone who has recorded video footage of the incident or its aftermath, or of the motorcycles being driven in an anti-social manner in the north west of Edinburgh to contact the police on the above number.
Detective Chief Inspector Paul Grainger said "This is a horrific collision which has left a young boy seriously injured.
"The boy was crossing the pedestrian crossing on the green man when he was struck by the motorcycle and knocked to the ground sustaining what are described as serious injuries.
"The motorcyclist drove on with no apparent thought for the horrific injuries sustained by the young boy in the collision.
"We are carrying out door to door and other enquiries into this collision, and also in relation to other reports in the immediate area of incidents of dangerous and reckless driving by motorcyclists around this time.
"We are appealing for anyone who has any information about who may have been responsible to contact us immediately and help us keep the community safe."
Inspector John Elliot said " Police Scotland has increased patrols in the Drylaw area in order to provide reassurance to the local community and to ensure there is no repeat of this anti-social behaviour.
"These patrols will be visible in the coming days. I would urge anyone who may have any concerns, or information which might help us, to approach any of our patrols in the area where they can speak with the officers themselves."
Photos: Alan Simpson