Dynamic Earth is welcoming families for a draw-rassic adventure this summer as it brings dinosaurs roaring into the digital age.
From July onwards, visitors to the attraction will have the chance to design their very own dino, choosing everything from colour to camouflage, before having it brought to life before their eyes.
Brand new to Dynamic Earth for this summer, the unique "Designosaur" activity sees youngsters use  an Ipad to build their personalised dinosaur, then enables them to interact and even snap a selfie with their monstrous creation using clever mixed reality technology.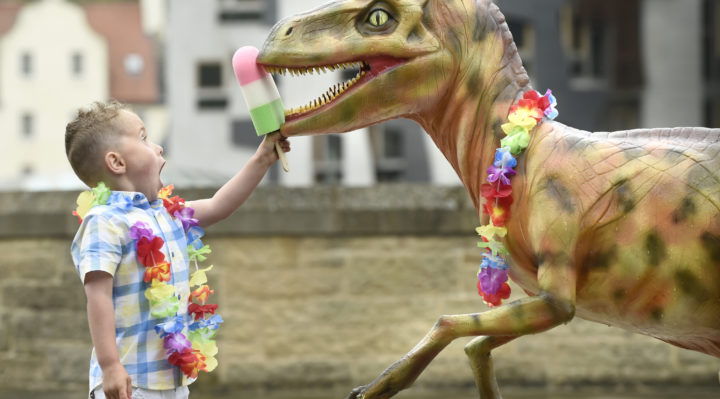 Also, after a hugely successful run over Easter, Operation Earth is back by popular demand.   A tie up with the Natural Environmental Research Council, this national programme includes an interactive family show and hands-on activities. Join Earthy on a trip to the doctor to find out more about environmental scientists are working to understand how our planet works and how it's changing.
There are still a few spaces left for budding explorers to take advantage of the sunny summer weather and join us for a week-long outdoor adventure in Edinburgh's wild spaces in and around Holyrood Park.  Our "Summer 'not' School" holiday learning programme offers a selection of discovery activities for a variety of age groups on selected dates in July and August.
Commenting on this year's jaw-dropping new "Designosaur" activity, Eilidh Massie, Marketing Director at Dynamic Earth, said: "Although we've had  dinosaurs return from extinction to visit us before, this is the first time guests have had the opportunity to actually create and build their very own.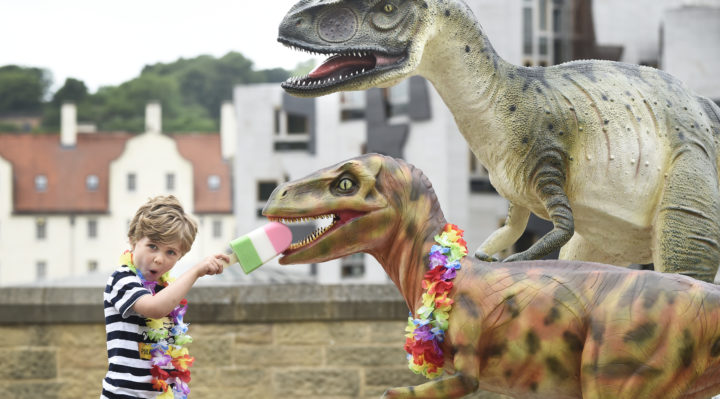 "This is a really fantastic activity that allows people to not only design and personalise their dinosaur but also to see it come to life right in front of them!
"We're very excited to be able to offer this brand new attraction for the summer and can't wait to see the dinos roaming our Earth once again."
As well as Operation Earth, regular Dynamic Earth features include Scotland's only permanent 4D cinema, the ever-popular real iceberg, a bone-shaking earthquake and the Deep Time Machine which takes visitors billions of years back in time.
The summer activities will run from Sunday 1st July to Sunday 26th August. "Designosaur" and Operation Earth activities will be available from 10.00am – 16.00pm.
For more information on events and activities happening at Dynamic Earth, visit www.dynamicearth.co.uk.