A 999 caller who abused a Scottish Ambulance Service call handler apologises with flowers and card
National head of Scottish Ambulance Control rooms last night tweeted after a 999 caller delivered flowers and a card to apologise for abusing a call handler.
In a tweet Pat O'Meara said
"The agent I spoke to was only doing her job. The way I spoke was unacceptable"
Live Edinburgh News understands the Call Handler was based in the Ambulance services East of Scotland Control at South Queensferry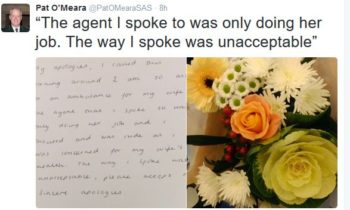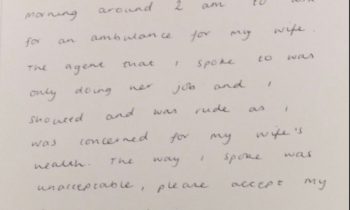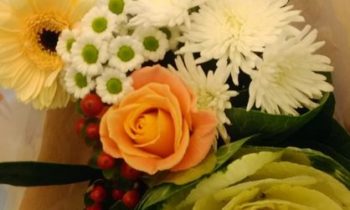 The card read
" My apologies, I called this morning around 2am to ask for an ambulance for my wife, the agent I spoke was only doing her job and I shouted and was rude as I was concerned for my wife's health"
" The way I spoke was unacceptable, please accept my sincere apologises"
Scottish Ambulance service call handlers are specially trained to triage every 999 call they deal with and to read more about what to expect when you call 999 visit the services website
When you call 999 the call handler will ask a series of questions
Answering these questions does not delay the response, but helps the call handler to give you important first aid advice while the ambulance is on its way.