An Edinburgh teenager will be pounding the streets of the capital on Sunday as he raises money for Cancer Research by running the route of the Edinburgh Marathon – which was cancelled due to the pandemic.
Andrew Bulloch, 19, will run the 'virtual challenge' on Sunday and follow the usual route through the city centre and out to East Lothian.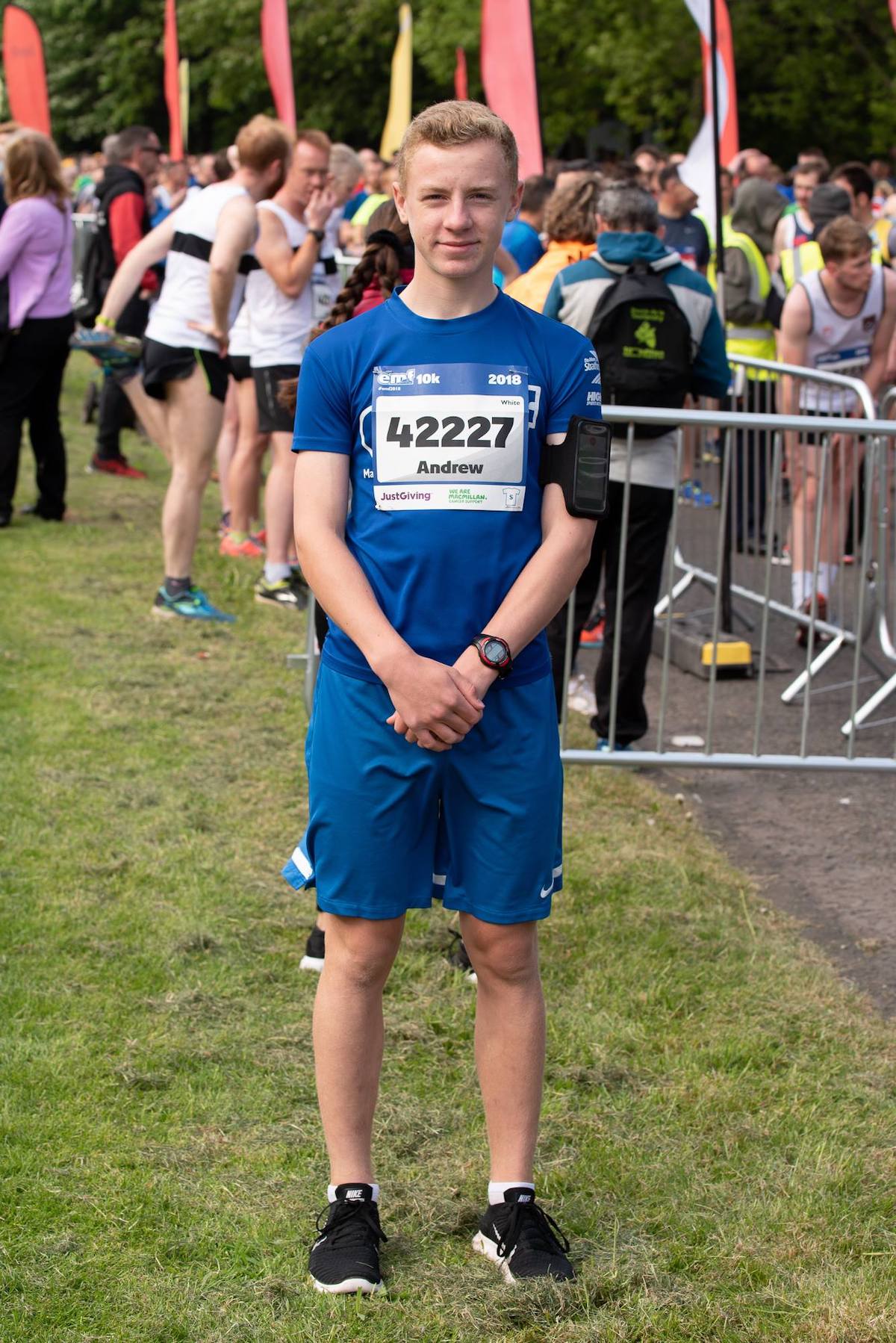 The Edinburgh University student is no stranger to these type of events after first entering the children's 3k event in 2014 when he was only 12, he quickly moved on to the 5k and 10k events as soon as he was old enough.
Despite the event being cancelled participants will run in a 'virtual event' and their times will be logged on Strava and recorded so they will all still receive their finisher's t-shirts and medals.
Andrew is running the event following the death of his granny who died in 2020.
He said "My granny has always had Cancer Research UK close to her heart, and has shown that by volunteering for them at her local charity shop for over 25 years.
"It was only when she started her battle with cancer that I realised I should be doing my bit too, which is why I'm running this year's Edinburgh Marathon for Cancer Research UK.
"Sadly she passed away towards the end of 2020 but I know she'll be cheering me on from up there.
Any donations are massively appreciated by my granny, my family and me, but more importantly the millions of people who will be diagnosed with cancer at some point in their life."
You can donate to his fundraising page by clicking here.