Regional airline FlyBe has gone into administration, putting more that 2,000 jobs at risk.
The news was broke to staff in the early of this morning.
Its website now advises customers to "not travel to the airport" unless they have arranged an alternative flight.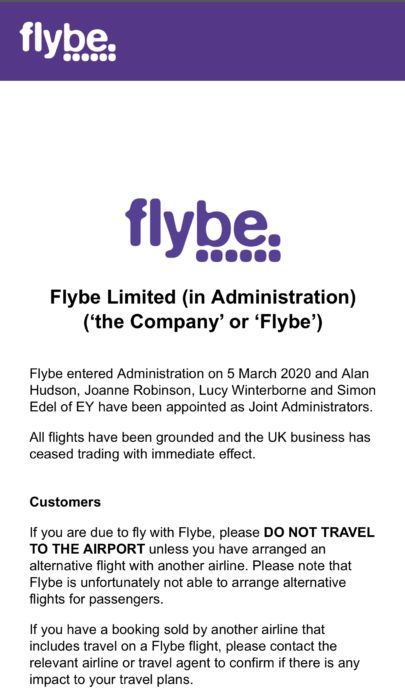 In a letter to the airline's staff, chief executive Mark Anderson said: "Despite every effort, we now have no alternative – having failed to find a feasible solution to allow us to keep trading.
"I am very sorry that we have not been able to secure the funding needed to continue to deliver our turnaround."
Customers who booked directly through the company will not be protected by Atol.
However, customer who went through a travel agent or other third party may be covered. 
Some people may be able to get their money back if they paid by credit card or with some debit cards.