An adorable six-month old koala joey peeking out of its mother's pouch has been caught on camera for the first time at Edinburgh Zoo.
Keepers at the wildlife conservation charity captured a glimpse of the very tiny joey who was born on 13 July to mum Alinga and dad Tanami and will take another month or two to grow big enough to move from the pouch onto Alinga's back.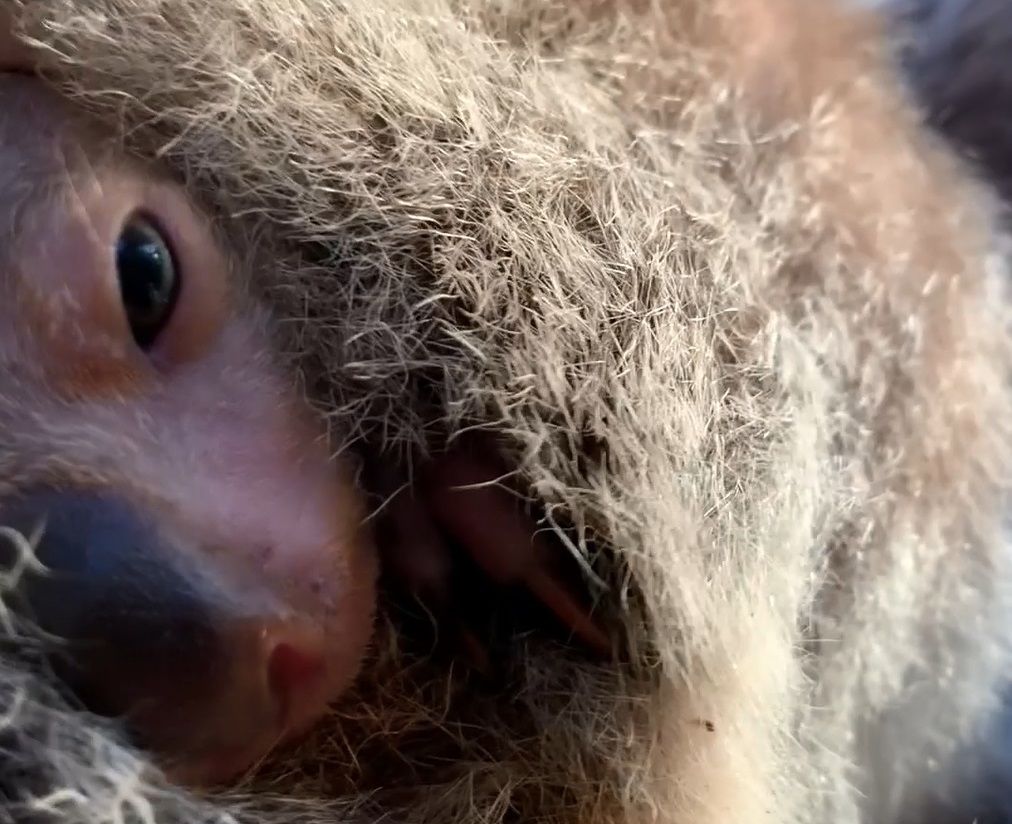 As well as being part of the international breeding programme for Queensland koalas, RZSS supports conservation projects that help koalas in the wild.