The Scottish SPCA is warning of the realities of buying a puppy for Christmas.
While many breeders are reputable, there are dealers driven by profit who have little regard for the welfare of the animals. Breeding bitches are made to have litter after litter, disease among puppies can be rife and many die due to complications from overbreeding.
Scotland's animal welfare charity has seized 162 puppies from illegal farms or dealers so far this year. These pups have been intercepted at ferry ports being smuggled from Ireland at Cairnryan Port in Dumfries and Galloway or from raids of illegal puppy farms.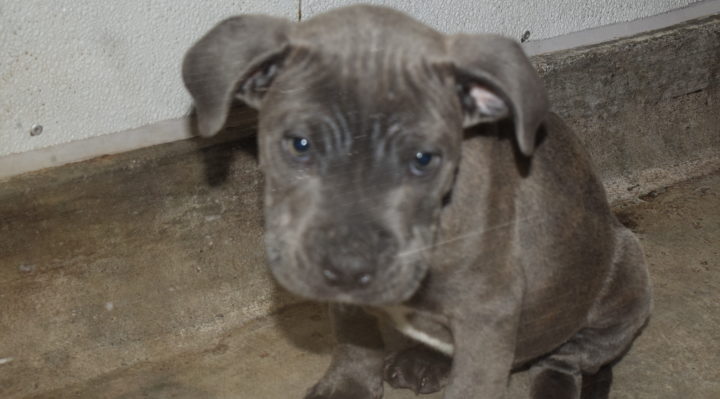 The is part of Operation Delphin, a multi-agency task force, led by the Scottish SPCA special investigations unit, set up as part of the fight against those involved in the illegal puppy trade. SIU has been undertaking intelligence led missions to target those involved with illegal puppy farming.
The head of the Scottish SPCA's SIU, who cannot be named due to his undercover operations, said, "The puppy trade is a multi-million pound industry in Scotland with thousands of dogs being brought into the country each year from Northern Ireland and the Republic of Ireland, in particular from large scale puppy farms.
"They are then sold on at huge profit by the dealers. Pups can reach between £500 and £2,000.
"We work in partnership with a number of organisations and agencies to execute Operation Delphin, including Police Scotland, Trading Standards, HMRC and all UK and Ireland animal welfare charities such as the USPCA, DSPCA, ISPCA, and RSPCA.
"We are all continuing to work together which is testament to everyone's commitment to tackle this growing problem.
He continued, "The illegal trade in puppies is still a major issue. The welfare of the breeding bitch and the puppies is compromised due to intensive breeding regimes and causes distress to the families who purchase these puppies.
"When trafficked pups reach their new owner via the dealers they often develop diseases such as parvo virus and giardia. Often the young dogs die from these diseases which can be extremely distressing for the owners."
The charity has issued advice to anyone considering buying a puppy.
"Trafficked pups often look fine when they are purchased, but problems will begin to show at a later stage.
"We want to remind anyone looking to buy a puppy to please only go to reputable breeders, a list of registered breeders can be provided by the Kennel Club or your local council.
"The Scottish SPCA has recently launched its Assured Puppy Breeders Scheme, a free initiative that aims to direct people to responsible breeders that ensures high welfare standards. Members can be viewed at our #SayNoToPuppyDealers website.
"Always view the mother of any puppies that are for sale when the pups are still feeding from the mother, where possible it is best to view both parents. Never buy a puppy from a car park or allow for home delivery without visiting the breeder's premises.
"If you have purchased a puppy that shows any signs of illness or distress take it to a vet immediately.
"Last year nearly half of all seized animals were rescued from puppy farms and I would urge everyone to sign the pledge to say no puppy dealers and send a clear message that this cruel trade has to end."
HMRC handed tax bills to two unconnected puppy breeders in the west of Scotland for £425,000 and £337,000.
Representatives from the Scottish SPCA will be attending the Scottish Parliament on Thursday 19 December to discuss the campaign with the Animal Welfare Cross-Party Group.
The Scottish SPCA is urging the public to stand up against puppy dealers. People can pledge their support at www.SayNoToPuppyDealers.co.uk.
Anyone with concerns or information about puppy trafficking should call the Scottish SPCA animal helpline on 03000 999 999. Information is received in strict confidence and can be left anonymously.
People can sign the pledge to #SayNoToPuppyDealers at