Hearts owner, Ann Budge, was awarded the 'Edinburgh Award' at a celebration in the City Chambers earlier this week. 
The West Pilton-born entrepreneur was the first woman appointed to the senior management grade in brewing company Scottish & Newcastle, before co-founding Newell & Budge, a bespoke software and IT company, headquartered here in Edinburgh.
Amongst many academic and business recognition awards, Ann was listed as a role model by the Women's Engineering Society and inducted into the Entrepreneurial Exchange Hall of Fame in November 2013.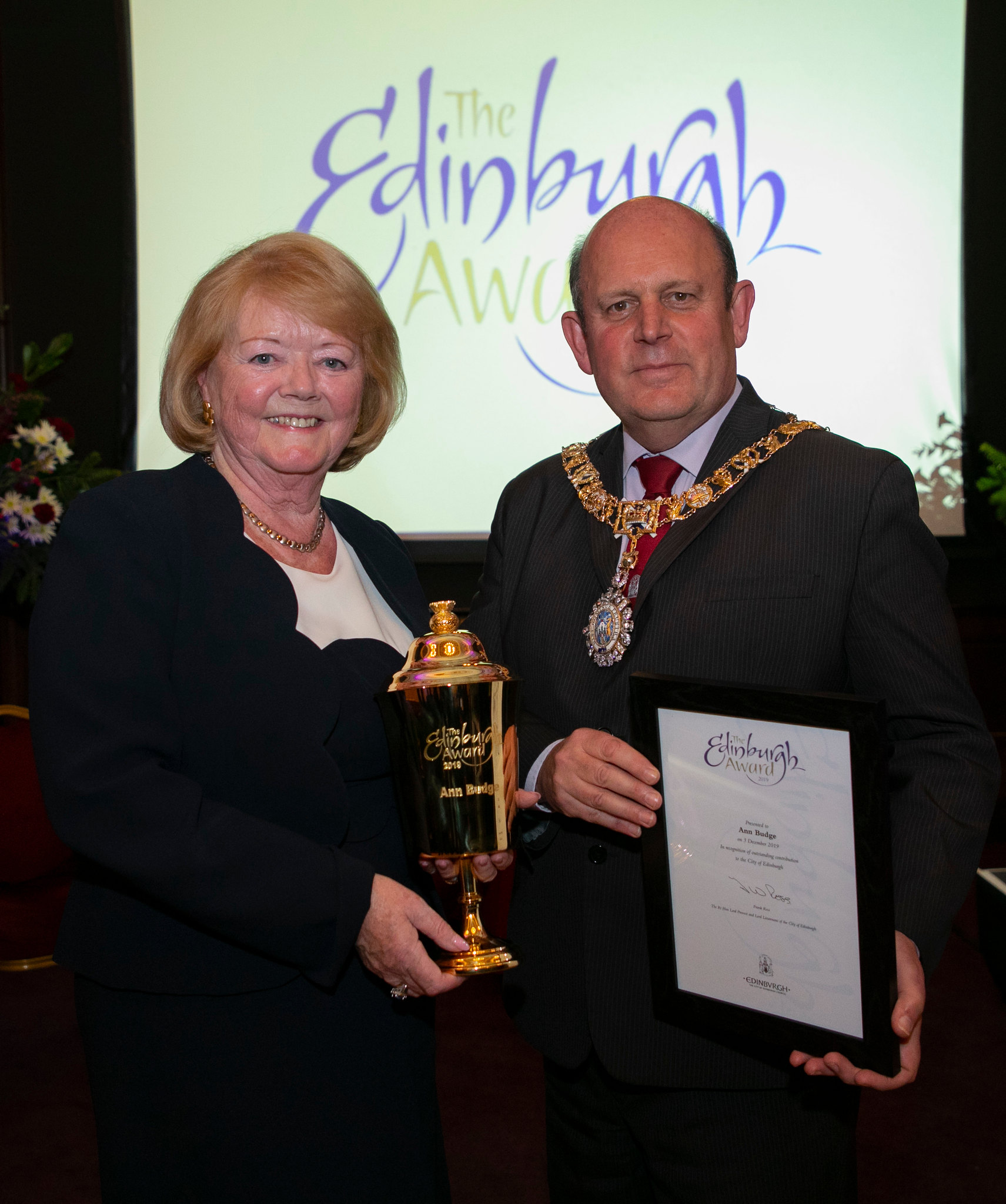 Ann famously bought Heart of Midlothian Football Club out of administration in 2014 and within five years has successfully transformed Tynecastle into an exemplar family and community-friendly stadium, doubling revenue and building a solid and sustainable future for the business in the process
Accepting the award Ann said "The people in this room comprise lots of different groups. Some I have been in business with for many years. I consider them to be friends and family and they have been central to many events in my life. They have supported me, they helped me and advised me. 
"Business colleagues who I have worked with for more years than I care to remember.
"So, I guess, we all know that people get awards very, very rarely for something they have done themselves, it's always down to teamwork.
"I've been very fortunate. Fortunate because I was born into a fantastic family – four generations that are here today. And it just keeps growing.
"I want to say thank you. Thank you for the support. Sometimes, you know we all have ups and downs, and I'm not going to talk about the downs at the moment. But we do have ups and downs and it's important that teams, that people, stick together and support each other when times are tough as well as successful.
"So, really, I just want to say thank you all for all the support you've given me. And thank you for coming here tonight. Thank you."