Around 20,000 people took part in last night's Torchlight Procession to mark the start of Edinburgh's Hogmanay 2019.
Families, friends, residents and visitors from 49 countries marched alongside pipe, drum and dance bands from across Scotland, including Edinburgh Samba Band, Glencorse Pipe Band and Hawick Scout Pipe Band generating a blistering beat to accompany the blazing Procession.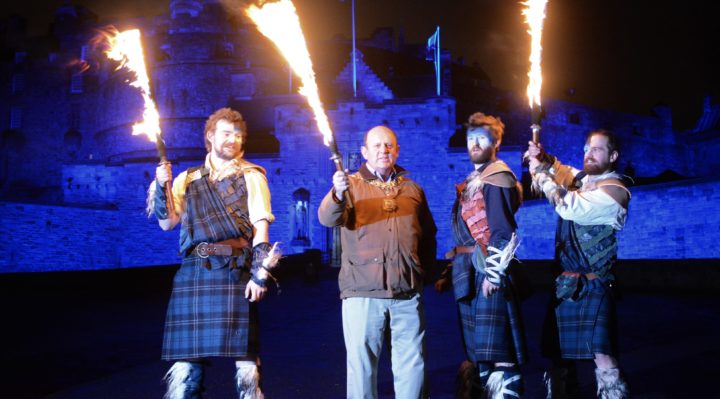 Leading the charge this year was a 40 strong cast from Scotland's pioneering Celtic Fire Theatre company, PyroCeltica who's Highland Warriors showcased a dazzling array of fire skills featuring fire fans, huge flaming claymores and fire staffs, set to the booming beats of the Harbinger Drummers.
Marking the conclusion of Scotland's Year of Young People 2018, young people were firmly at the heart of the Torchlight Procession and the opening of Edinburgh's Hogmanay as part of #ScotArt, the national youth participation project which engaged 100s of young people across Scotland.
This slideshow requires JavaScript.
As part of Edinburgh's Hogmanay renewed partnership with One City Trust, 50 pence was donated from every ticket sold for the Torchlight Procession raising over £10,000 for the Trust as the Torchlight Procession Charity Partner.
The sold-out Torchlight Procession marked a stunning start to Edinburgh's Hogmanay 2019, with the big events today and tomorrow still to come.
Charlie Wood and Ed Bartlam, directors of Edinburgh's Hogmanay said "We're so thrilled and honoured to have put young people at the heart of Scotland at the start of Edinburgh's Hogmanay and the close of the Year of Young People."
Pics: Mark Brown, Ian Georgeson & Neil Hannah