A woman has blasted Edinburgh council after leaving her sister living in a house that has mushrooms growing on the walls due to dampness caused by a leak earlier this year.
The mum and her young son are even staying over at a relatives house some nights during the week to get a break from the shocking dampness.
The woman, who we have agreed not to name, is said to be depressed following months of waiting on the council to fix her house in Wester Hailes.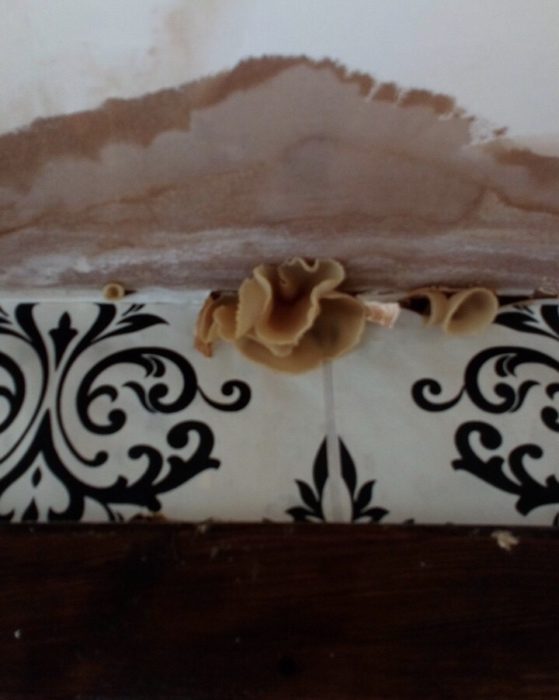 Her sister said "She's so anxious and depressed.
"She doesn't want to be in her own house and is even staying with me some nights as she just wants to escape the house.
"This is not the only problem in my wee sisters house.
"She has an unstable kitchen floor and no smoke alarms.
"Her kitchen has literally not been updated since the 80's.
"The council came out in January to design a new kitchen with three members of staff and my sister was even given a paper copy of said plan and told the kitchen would be in mid March.
"Time passed and there is still no kitchen and they are now denying being out at all.
"She's also really upset that they lied and claimed they had not been out to design her kitchen
"It's outrageous that this going on. The council need to get their finger out and get this sorted."
A video posted on social media shows he extent of the damage in the bathroom and shows what looks like a mushroom growing on the walls.
A Council spokesperson said: "We met with the tenant this morning and will visit the flat next week to carry out further inspections.
"We will also inspect the flats above so that we can identify the cause of the problem as quickly as possible, and put in place a solution."