The charity behind a drunk tank set up in the city centre has closed after being ordered to pay compensation to a former employee.
English charity National Playbus Association which runs Edinburgh Safe Zone, was ordered to pay former Director Neil Logan £130,000 after it was deemed to have unfairly dismissed him on 28 January 2016.
A tweet posted from Edinburgh Safe Zone earlier today said the project was "suspended indefinitely".

The charities accounts for the financial year ending March 2016, the year Logan was sacked, show an income of £778,476 and an overspend of £64,352.
The accounts show that £674,449 of this income came from the Scottish Government to run the PlayTalkRead campaign.
The annual report for the year, published in December 2016, confirmed the trustees decision to close the charity because of its financial position.
Mr Logan said "To do what they did to me during what was the most stressful part of my life in terms of facing major operations is hard to take, it just seemed like they did everything to make my life as uncomfortable as possible.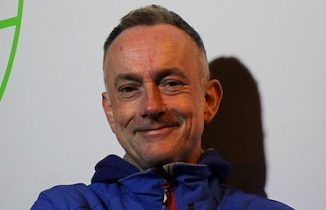 "I have tried my utmost to move on from this by creating a new community interest company and Street Assist Edinburgh but unfortunately with this all hanging over me since October 2015 it has proved near impossible to gain support from funders, and some partner agencies have point blank refused to meet with me."
Jackie Dorrian, a trustee of the National Playbus Association, declined to comment on Logan's case but said: "National Playbus Association, after over 43 years, has closed the offices.
"The organisation is insolvent.
"This is a tragic shame as over the years we have supported many organisations to become mobile."
A spokesperson for the Scottish Government, said: "We are working closely with Working on Wheels to ensure existing roadshow commitments are met.
"We are also exploring a variety of options to ensure the roadshow element of the PlayTalkRead campaign will continue.
"Our thoughts are with the employees and their families affected during this difficult time."